Jokisch Fosia
Smart Fluid Monitoring
We need your permission!
The accessed content is integrated via third-party providers (here 'Youtube'). These providers may collect personal data about your activities (see privacy policy).
The classic analysis and control cycle in cooling fluid management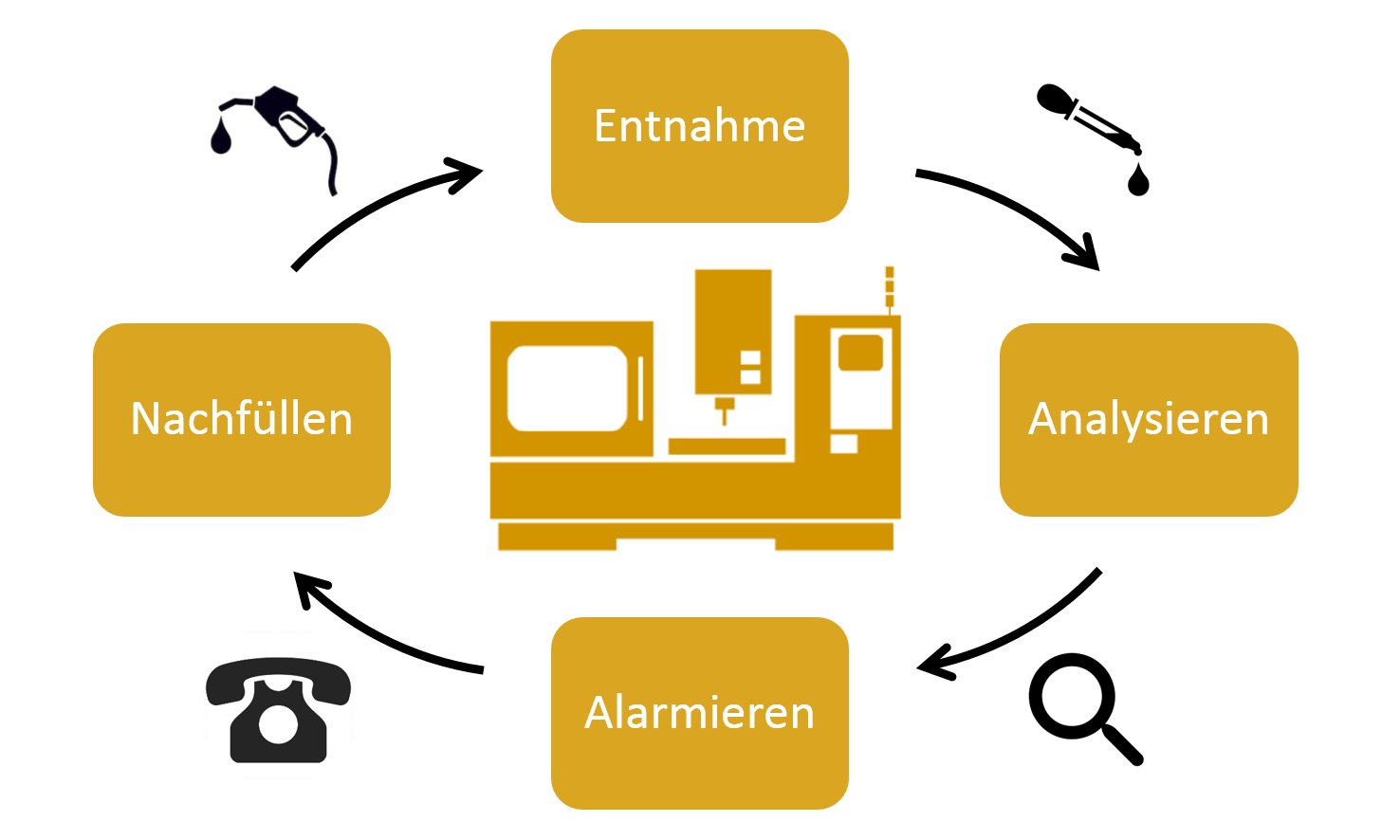 Challenges
Daily variations in concentration
Level variations
High manual effort
High maintenance costs
Process reliability
Health aspects for employees
pH-value and concentration measurement
Bacterial growth
TRGS 611 compliant
Documentation
THE AUTOMATED ANALYSIS- AND CONTROLLING CIRCUIT WITH SMART FLUID MONITORING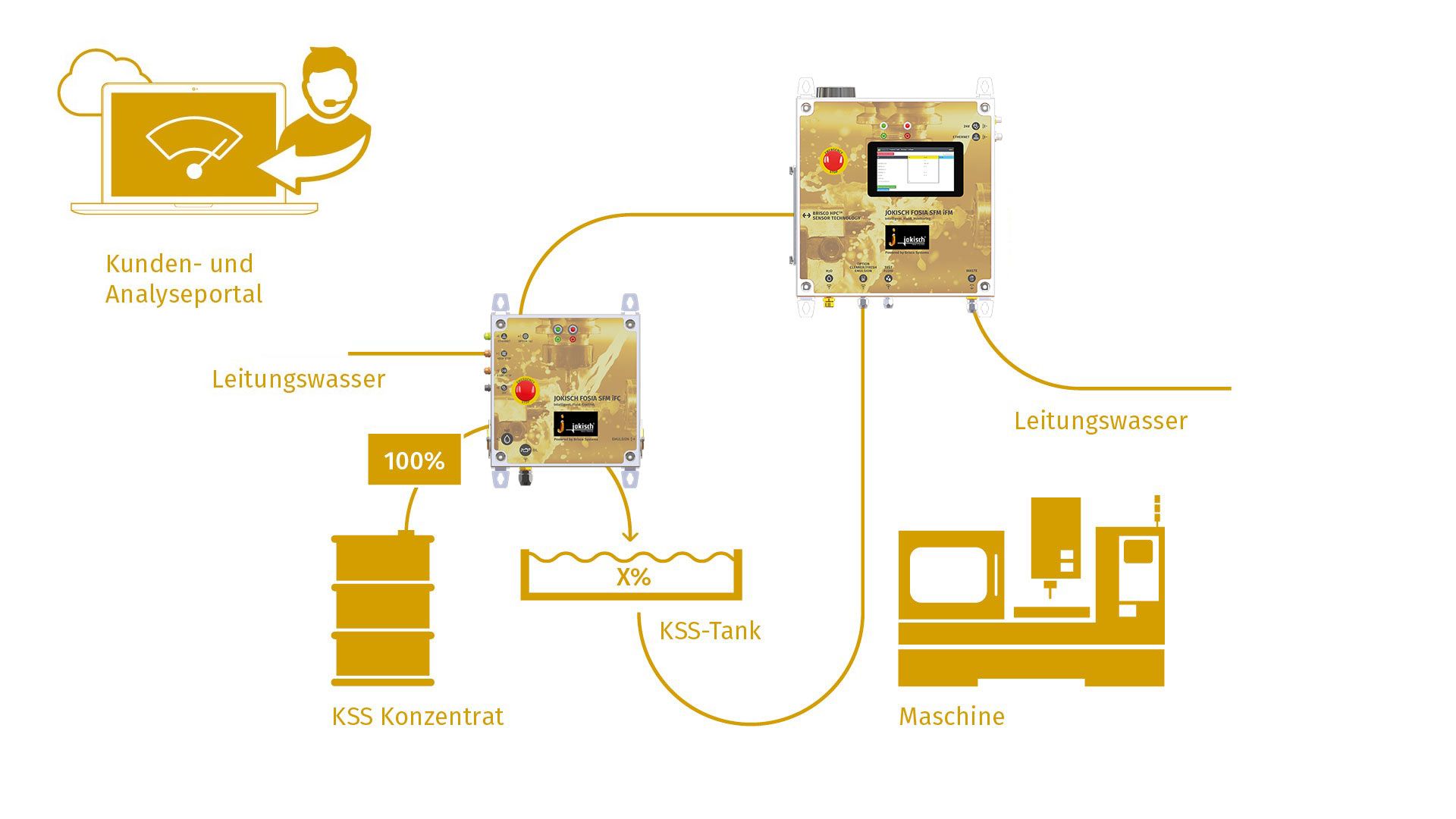 Jokisch Fosia Smart Fluid Monitoring
Analysis. Control. Regulation.
Precise and low-maintenance cooling lubrication management is a central factor for quality results in industrial metalworking. The fully automated SFM solutions from Jokisch continuously captures all important parameters of the emulsions in use and adjusts the results automatically in an intelligent controlling circuit.
YOUR BENEFITS AT A GLANCE
Jokisch Fosia SFM iFC
The entry into digital fluid management
Automatic control and filling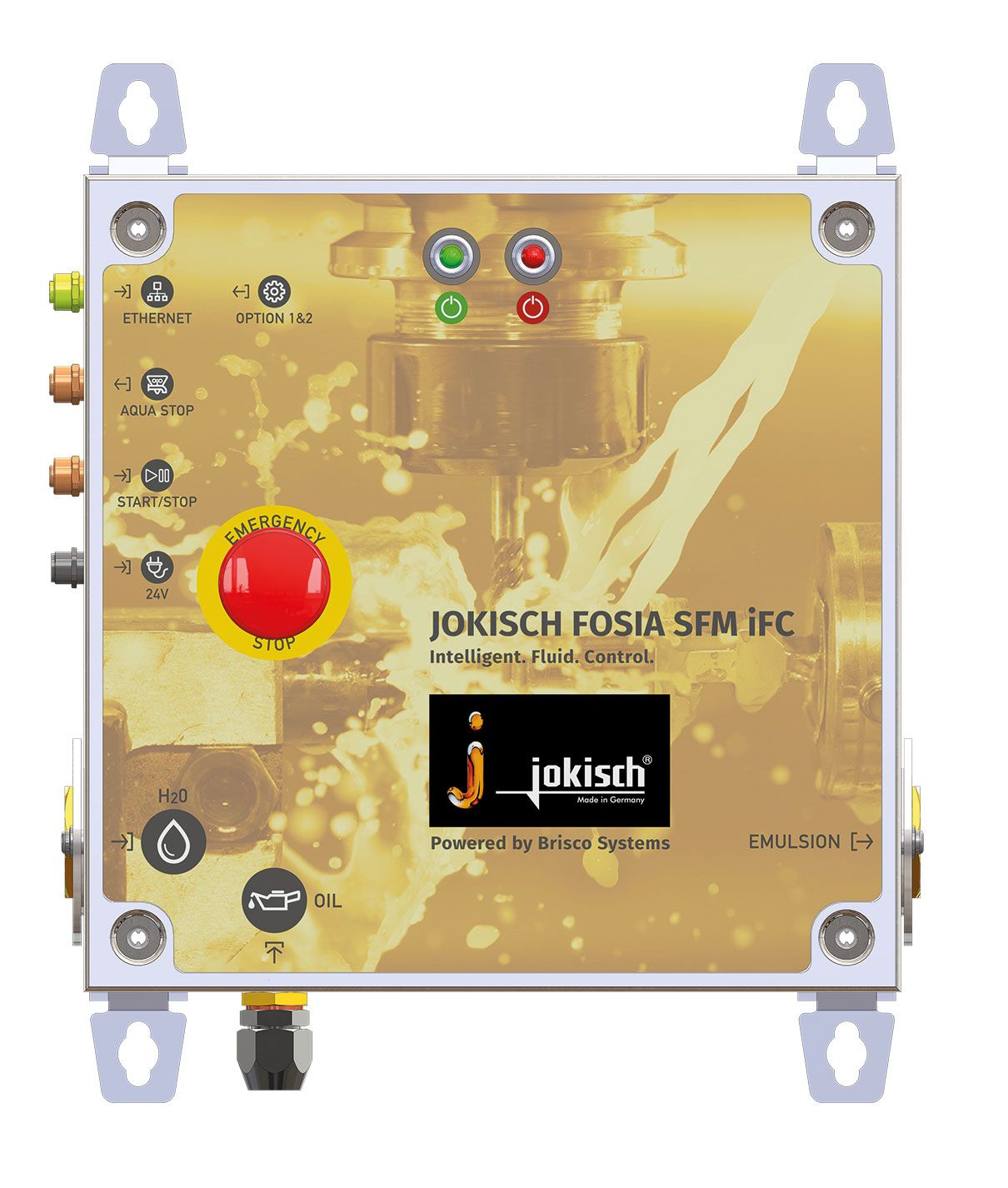 No level and concentration variations
Automatic calculation of the concentration for subsequent dosing
Reduction of manual work steps
Reduction of tool and coolant costs
Extend tool life
Extend water soluble service life
Improve surface quality
Increase process security
Automatic control of up to 100 individual tank systems
Modularly expandable for full automation
Jokisch Fosia SFM iFM
The next level in digital fluid management
Fully automatic cooling fluid monitoring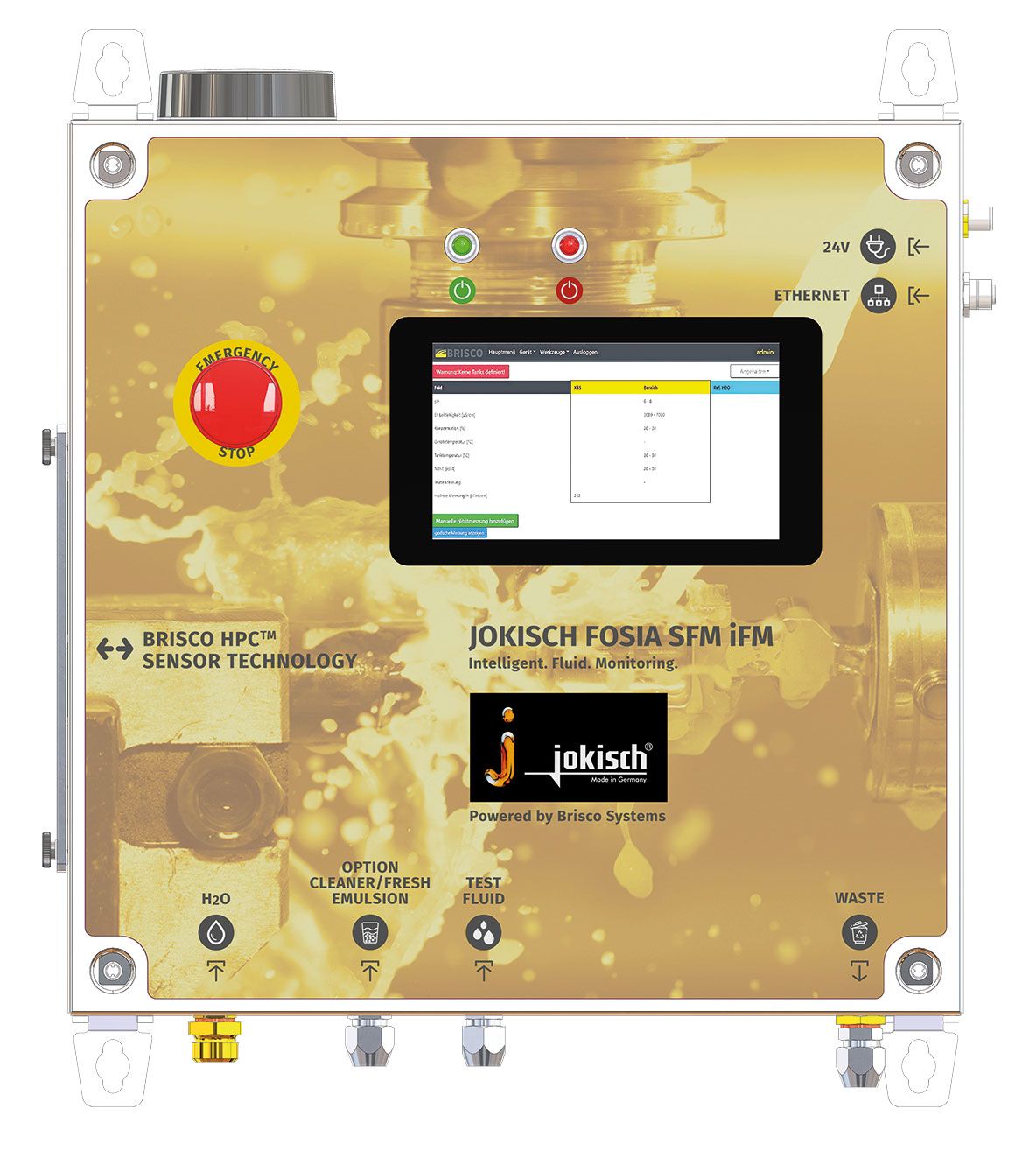 Fully automatted real-time measurement for water soluble fluids (pH-value,concentration, conductivity and temperature)
Reduction of manual work steps
Reduction of tool and coolant costs
Increases in efficiency and productivity
Fully automatic concentration control in combination with the Jokisch Fosia SFM iFC
Competitive advantages through automation of the cooling fluid management
The SFM customer portal
Cooling lubricants always in view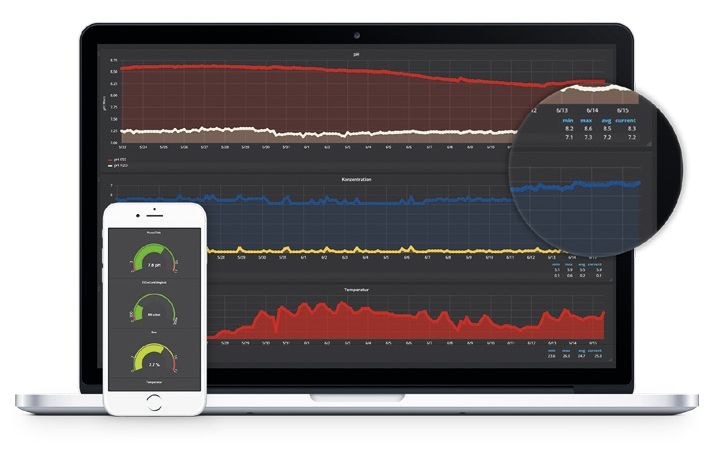 In the SFM customer portal, the recorded water soluble fluid data are stored, visualized and processed further. All values are visible for the user at any time. Integration into existing CRM systems or water soluble fluid portals is easily possible.
Typical setup with a SFM iFC and SFM iFM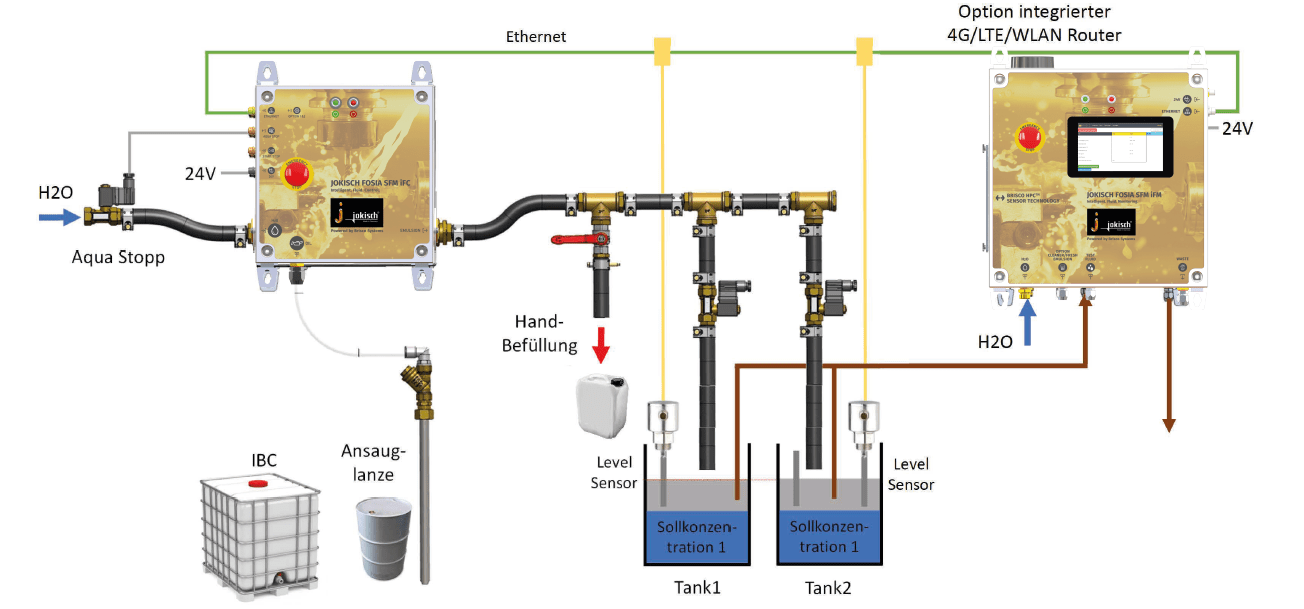 Professional installation and maintenance service

From financing to installation and maintenance - everything from a single source


360 ° service to ensure your process reliability

On request, our experts will take over the complete remote cooling fluid monitoring for you



---

Coolant management calculator
With Jokisch Smart Fluid Monitoring (SFM iFC), concentration and level variations belong to the past.
The manual effort and the associated maintenance costs are significantly reduced.
Our new calculator shows you what you will save!
Enter your details and you will find out how much you will save.
If you have any questions, you can always contact our qualified staff.